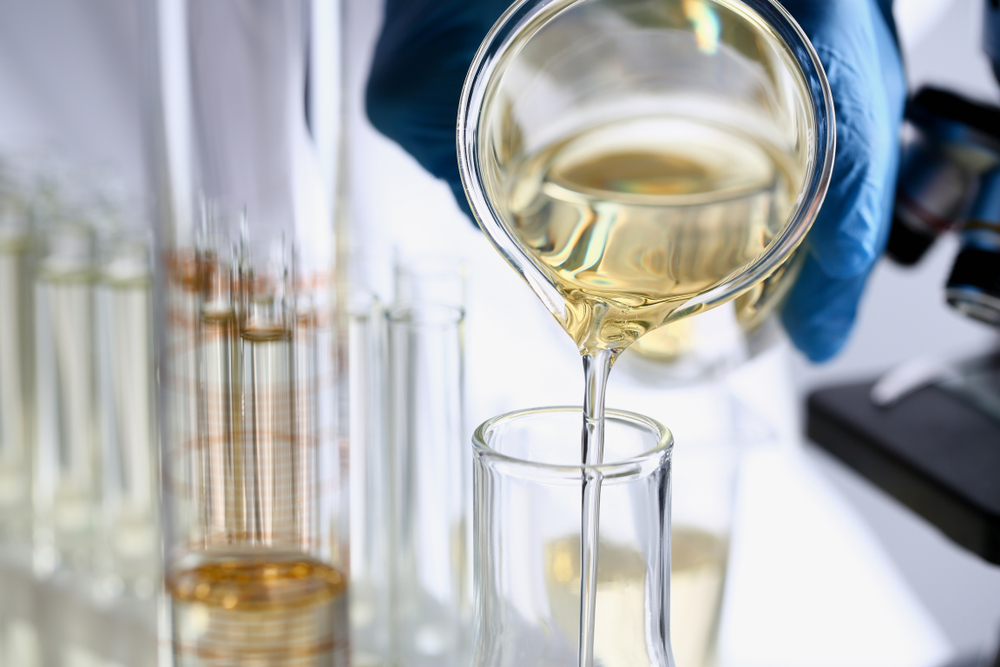 Industrial & Municipal Chemicals
Tri-City Chemical in Saginaw supplies clients with the best industrial and municipal chemicals available. We are part of the local community in Southeast Michigan and have been in business since 1966.
Our family-owned-and-operated chemical supply business ensures you get only the best industrial or municipal chemicals that you need. More than five decades of experience have enabled Tri-City Chemical to establish relationships with the nation's top manufacturers of the world's superior industrial chemicals.
We can provide you with the best commercial, blended, or bulk chemicals at highly competitive prices. And our service enables us to deliver on time, all the time.
Commonly Used Chemicals for Industrial Applications
Many industrial chemicals are used for a wide range of commercial applications. They are often used as cleaners that handle industrial-level messes. Others are used in manufacturing processes to produce many textiles and other commonly used daily items. Others could be used in a variety of other industries.
Sulfuric acid is the most commonly produced industrial chemical. It is used in petroleum refining, making fertilizer, and pigments and dyes.
Sulfuric acid could be used to produce inorganic acids and salts. It works well in metallurgical processes and is a key ingredient in some of the most effective detergents.
Other widely used industrial chemicals include ethylene, sodium hydroxide, and nitrogen. Tri-City Chemical can help to provide you with those and a variety of other industrial chemicals for your business purposes.
Packaging, Warehousing and Distribution:
Beyond chemical processing, we're also capable of assisting on the supply chain side of your value stream. We have packaging in bags and drums of all sizes, as well as supersacks and bulk chemical packaging. We also offer small packaging in bottles and jars in an FDA-approved facility. We're capable of warehousing and distribution locally, nationally and globally.
Common Uses for Municipal Chemicals
Various industrial chemicals also assist with municipal services. Water treatment and sewage treatment facilities are just two examples of how municipal chemicals assist local units to provide critical services for local residents.
Industrial chemicals could help prevent ice accumulation on the roads during winter. They can even convert solid waste into viable energy sources.
Tri-City Chemical in Saginaw is the area's leading supplier of industrial and municipal chemicals. Nearly 60 years of experience as the premier chemical supplier ensures that we have the experience and ability to fulfill the needs of your company or local unit. You can call us to learn more and place your first order with us.